Self Serve Dumpster Rental
Dumpster Rental Sizes for
Renovations small, medium or large. Basement clean ups or moving. From 10 cubic yard to 20 cubic yard.
We have to follow the same rules as if we were putting the junk/debris at the end of your driveway. (Eco360)
A quick list of common items we can't take is -paint cans with wet paint -batteries -asbestos -household chemicals and cleaners -dead animals -propane tanks -oil/oil tanks
If you are not sure, contact us and we will confirm if substance is acceptable.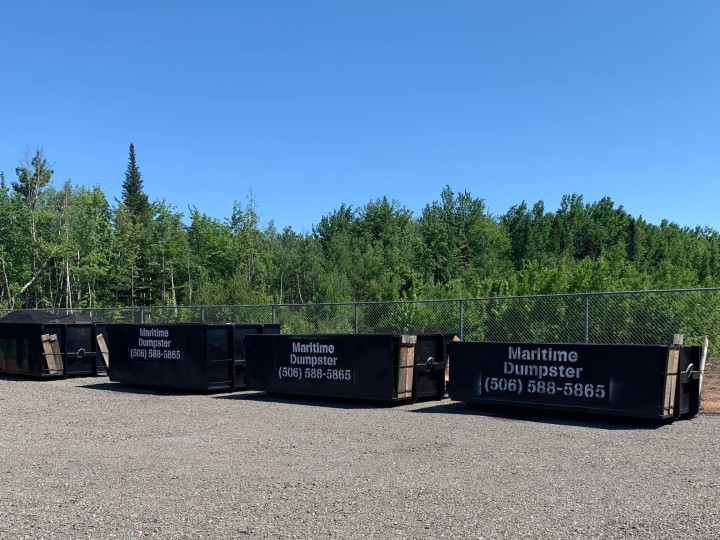 √ Dimensions: 12ft long x 7ft wide x 40″ tall
√ small renovation ex. bathroom
√ small clean out ex. shed
√ roofing shingles up to 100 bundles
√ comparable to 3 half ton loads (Ford Ranger)
√ Dimensions: 14ft long x 7.5ft wide x 4 feet tall
√ medium sized renovation (kitchen and bathroom)
√ Dimensions: 14ft long x 8ft wide x 5 feet tall
√ large renovation (house siding, multiple rooms)
Self Serve Dumpster Rental
Residential Dumpster Rental – We deliver a dumpster to your property and you fill it. Once you call us to pick up, we dispose of debris at the proper facility.
Full Service Junk Removal – We arrive at property with worker to fill dumpster for you. This way is much easier on your back.
Address
9 Zack Road, Berry Mills, NB E1G 3S2
Hours
Mon – Fri 8AM – 6PM
Sat. 10AM - 2PM
Sun. 10AM -2PM